History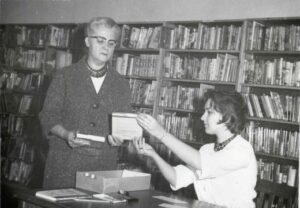 The Clay County Library first opened its doors on January 8, 1962. Housed in the Lorentz Building in downtown Clay, approximately 10,000 new books, covering a wide variety of subjects as well as fiction, was available for circulation. The library opened primarily through the efforts of Virgie M. Pierson of Clay and Virginia Roberts, then of the West Virginia Library Commission. Until her death, Mrs. Pierson served as a member of the Clay County Library Board. Other long term members were Murray Smith and Wavie Starcher.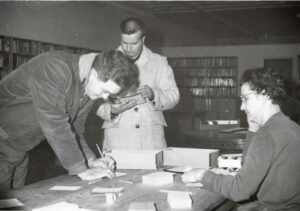 September 8, 1982 marked the grand opening of the new Clay County Library building. Funding for the new building was provided by: Clay County Commission, West Virginia Library Commission and the Appalachian Regional Commission. This facility houses a collection of over 18,000 books, videos, and audio/visual materials.  Recently, through the generosity of the Clay County Commission, new carpeting has been installed throughout the library.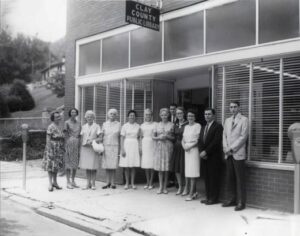 The Clay County Library had a long-term affiliation with Alpha Regional Library, located in Spencer, Roane County, West Virginia, which was one of the last true Regional library systems.  After Alpha's closing the library became affiliated with South Charleston Public Library and we are able to offer the same services through this affiliation.  In 2016, a major flood caused severe damage to the library and its collections.
In July 2021, the Library was transferred to the Upshur County Service Center by the West Virginia Library Commission.